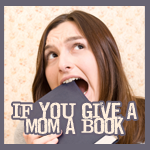 The Light of the World
by Katherine Paterson

Our sustaining book for last week was about Jesus. Mr. A's grandparents got this for him. It's full of beautiful illustrations! A great summary of the life of Jesus.
I honestly thought Mr. A wouldn't sit through the whole thing. Several times in December I just read the first part about His birth… but I decided Christmas isn't the only time I should read about Jesus' birth! Plus, how will I know if he'll sit and listen if I don't try.
He did sit, right on the bed next to me, for all but the last few pages. I know he's listening. But there is a mirror by his bed and he likes to make faces in it. So that's what he did while I read the end.

I like having biblically based story books in our home library collection. This one's a keeper for sure!
Happy reading and link up with Granola Mom and share your sustaining books!